Meeke paired with Paddon's former co-driver at Toyota
Toyota has announced its 2019 World Rally Championship signing Kris Meeke will be co-driven by Seb Marshall.
Motorsport.com reported in October that Meeke, who was axed by Citroen after May's Rally Portugal, and co-driver Paul Nagle had split amicably ahead of Meeke's 2019 WRC return with Toyota.
Marshall, who has served as Hyundai driver Hayden Paddon's co-driver, was understood at the time to be favourite to partner the five-time rally winner.
Toyota has now confirmed Marshall will co-drive Meeke in one of its three Yaris WRCs, which will mark Marshall's first full co-driving campaign in the series.
Marshall has four years' experience in the WRC, having co-driven Kevin Abbring before joining Paddon - who contested a part-campaign this year - from Rally Portugal in 2017.
A statement from Toyota confirming Marshall's arrival said he "has quickly become one of the most respected co-drivers in rallying".
"In the relatively short period of time Hayden and I have worked together we've achieved a great deal," said Marshall in a post shared on his Twitter account.
"My time with him has undoubtedly been my most successful in the sport - registering numerous stage wins, WRC podiums and many other career highlights.
"It's tough to call time on a partnership as strong as ours and it's a decision I deliberated over at length. However, an opportunity arose that I felt I couldn't ignore.
"I'll be stepping into a seat with some big shoes to fill, but I'm hugely excited by the prospect of working with Kris and the Toyota Gazoo Racing World Rally team - and contesting a full WRC season for the first time.
"I want to express my enormous thanks to Hayden and everybody in the Hyundai team, who I have spent the last four years with."
Toyota added that Meeke and Marshall will start their co-operation later this month, in preparation for January's Monte Carlo Rally season opener.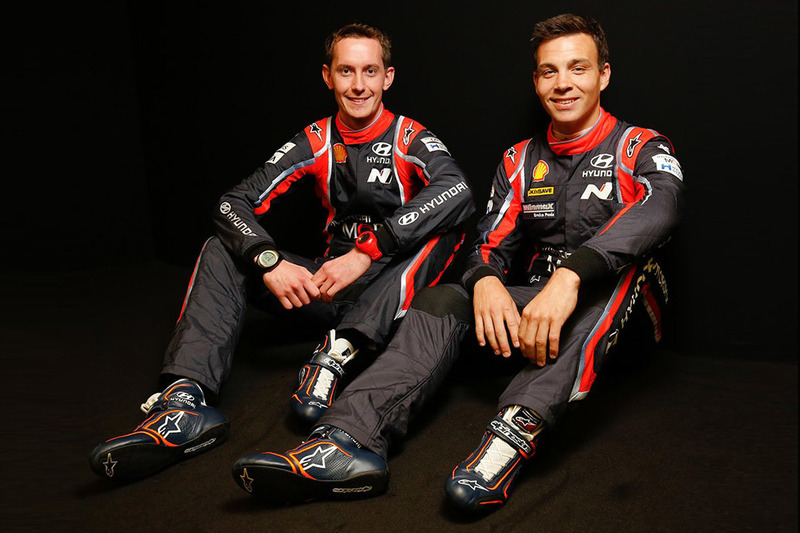 Seb Marshall, Hayden Paddon, Hyundai Motorsport
Photo by: Hyundai Motorsport
Meeke paired with Paddon's former co-driver at Toyota