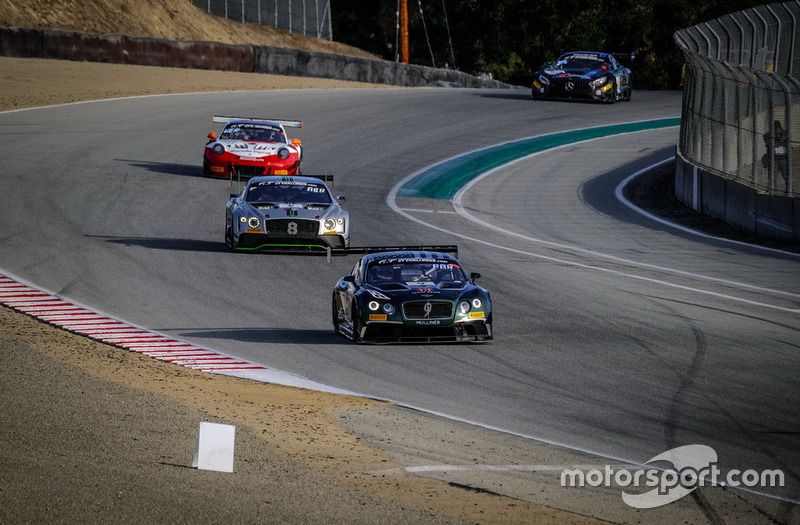 Driver
Rodrigo Baptista
1996-09-13 (age 25)
Filters:
Championship
Driver
Team
Event
Location
Prime
Article type
Date
Latest news on Rodrigo Baptista
Rodrigo Baptista and Maxime Soulet scored a dominant win at Virginia International Raceway, but K-PAX Bentley teammate Alvaro Parente was shoved off and into a barrier on the opening lap.
K-PAX Racing has added Rodrigo Baptista to its full-time roster for the 2018 Pirelli World Challenge season, as it switches to Bentley machinery from McLaren.
Five different SprintX teams/manufacturers win in 5 races; 4 different makes take GTS too
Indy Lights star Nico Jamin dominated the first race for the GTS class of the Pirelli World Challenge at Virginia International Raceway in his KTM Xbow.
Former Brazilian Formula 3 ace Rodrigo Baptista will partner with Nate Stacy in Flying Lizard Motorsports' Porsche Cayman lineup in the Pirelli World Challenge.
The team is determined to defend the remaining chances in the Endurance Cup Teams' title battle
The result came as a nice reward to the Belgian squad after a 6-hour race marred with incidents for its other four cars.
García-Müller-Stevens finished 6th and first of the Audis R8 LMS, while the Vanthoor brothers and Vervisch took 9th.
Leading Blancpain GT team WRT has announced a five-car full-time line-up for the 2016 Sprint Series schedule - and a four-car effort in the Endurance Series.
Blancpain GT Series program expanded, with 5 cars in Sprint and 4 in Endurance, in partnership with the Belgian Audi Club.